Everything a holiday should be
Spend your holiday without a care in the world, enjoying your days your way, making time for yourself and your loved ones
If you're a bit of a free spirit, you might want to plan your own holiday, without being tied to a predetermined itinerary. Do you want to enjoy your holiday wherever, whenever and however you like? 
Do you appreciate design in an exclusive setting?
Then you're in safe hands with us.
The unveiling of the 'new Marchegg' will captivate guests with clear, linear architecture and modern design. The stylish apartments offer plenty of space flooded with natural light for peace and relaxation.
Close your eyes in the private infrared sauna and enjoy the heat with relaxing music and light therapy. The outdoor pool (open until mid-October as far as weather conditions allow) in the Mediterranean garden provides welcome refreshment, while our younger guests will be thrilled with the play area.
more ...
Twelve special
apartments for
special guests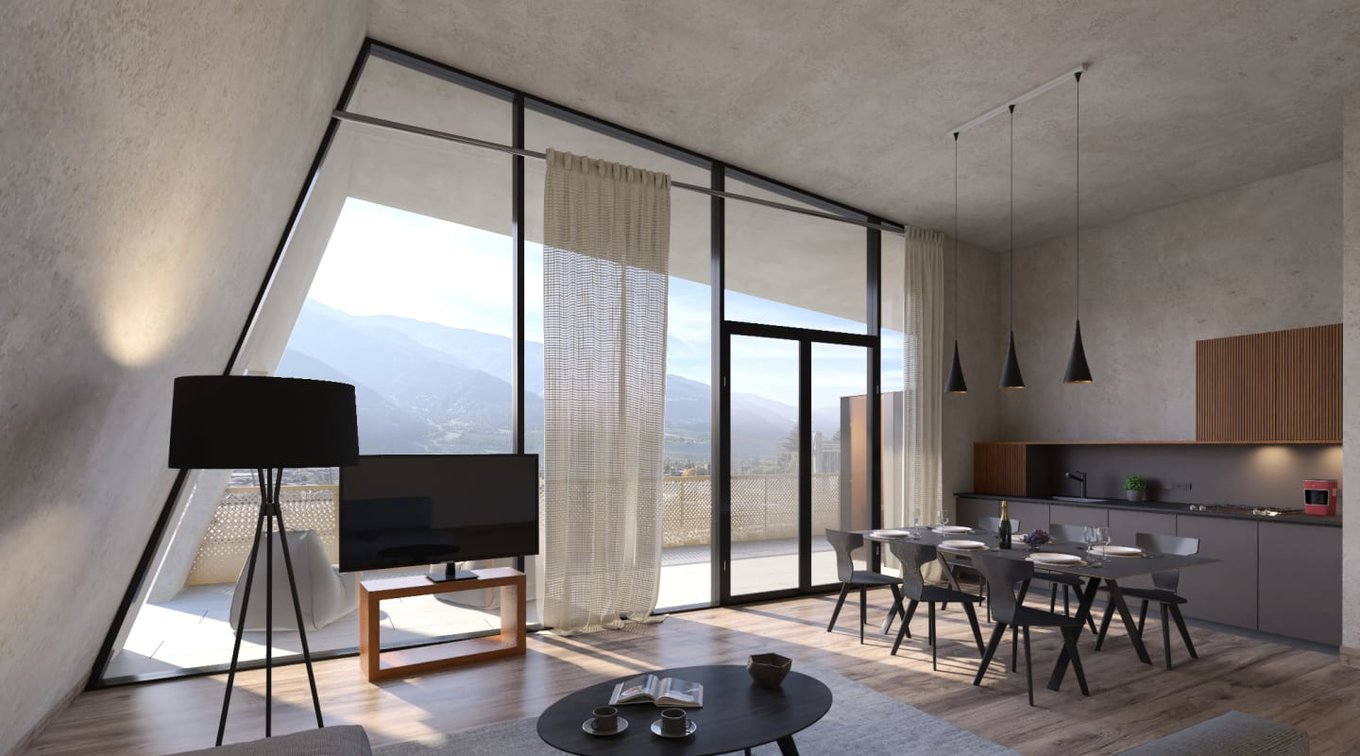 A home from home
Expansive glass windows, warm rooms flooded with light, large terraces with a lounge and sauna area
Every apartment has been lovingly furnished with high-quality materials and meticulous attention to detail. Light floods through the large windows in every room, perfect for hanging out and enjoying the moment.
The apartments Glas are in the penthouse, the apartments Stein and Kalk can be on the ground, first or second floor.
The elegant, modern feel and warm colours give the hotel a sense of cosiness and charm.
Make yourself at home! There is a fully equipped kitchenette, so there is nothing to stand in the way of your culinary prowess.
more ...
infrared cabins
outdoor pool
lawn
playground
garage
bike storage
Free Wi-Fi
Bread delivery service on request
Naturno - the Alpine-
Mediterranean
wellness village
Welcome to Naturno
Unforgettable moments
Like the nearby spa town of Merano (13km away), Naturno also enjoys a mild, Alpine-Mediterranean climate. 315 days of sunshine per year and low rainfall make this the perfect spot year-round for an exciting holiday experience for all ages. With almost 6,000 inhabitants, Naturno is one of the largest regions in the Vinschgau Valley, stretching from the picturesque small town of Plaus as far as Tabland, Cirlano and Staben. Nature and culture, as well as a varied activity and wellbeing programme, ensure your stay is as relaxed as possible.
more ...